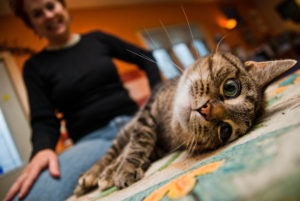 Animal owners see weakness, pain and dysfunction relieved everyday through chiropractic care. At Animal Kingdom Chiropractic, we've seen animals with chiropractic conditions often respond dramatically to adjustments. Animals want to feel better, and when they do, it shows!
According to the American Veterinary Chiropractic Association, chiropractic care is appropriate in the treatment of..
Neck, back,leg and tail pain
Muscle spasms, nerve problems
Disc problems, joint problems
limping
Injuries from slips, falls and accidents
Event or sports injuries
Jaw or TMJ problems
difficulty chewing
Post-surgical care
Bowel, bladder, or internal medicine disorders
Maintenance of joint and spinal health
Clinical Goals of Chiropractic
Relief of Pain and Symptoms
Return to Full Function
Promote Full Healing
Reduce the Likelihood, Severity, and Frequency of Recurrences
Prevent the Development of Degeneration
PLEASE NOTE: In Minnesota, we must obtain a referral from your veterinarian before providing care to your pet the first time. To begin the process, click here to access our referral form.