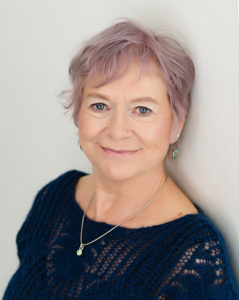 Dr. Claudia Cottrell, Chiropractor
Dr. Claudia Cottrell has had a passion for animals her whole life. Her love of the outdoors prompted her to move to California to get a degree in Fisheries biology. Sixteen years after earning that degree, she decided to go to chiropractic school. Dr. Cottrell earned her doctor of chiropractic degree from Northwestern College of Chiropractic in Bloomington, MN in 1991. After 21 years of practice, Dr. Cottrell felt a desire for a professional challenge, prompting her to enroll in Options for Animals School of Chiropractic in Wellsville, Kansas. The 210 hour course is challenging and rigorous with both classroom and hands-on practicals, and students are required to pass both written and practical exams. Dr. Cottrell graduated in August 2011, and received certification from the International Veterinary Chiropractic Association. Since adjusting animals, especially horses, requires strength and agility, Dr. Claudia credits her level of fitness to 38 years of avid running and road racing, plus weight training.
Working with animals has been an exciting and fulfilling extension of her practice. Helping animals to live a healthier and happier life gives Dr. Cottrell a great deal of satisfaction and joy.
Our Mission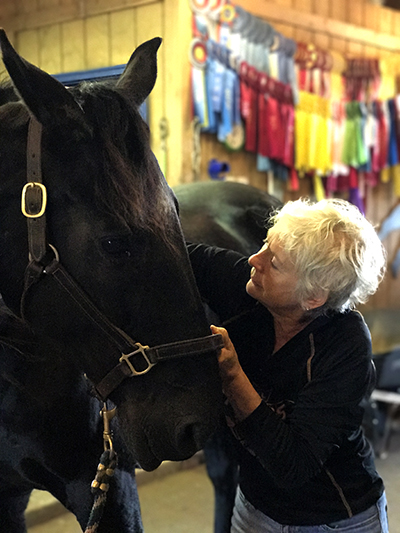 Animals love us unconditionally. They wait long hours for us to come home, or to come out to the barn or pasture. They depend on us for shelter, food, physical care, and love. As an animal chiropractor, my personal mission is to assist in nurturing that human-animal relationship. By providing chiropractic care, animals benefit by being healthier, being stronger, being happier, and living longer. Witnessing the smile on an animal's face – and their person's face – makes my day.
Credentials
B.S in Fisheries Biology from Humboldt State University, Arcata, CA.
Doctorate of Chiropractic from Northwestern Health Sciences University, in Bloomington, MN in 1991.
Graduated from Options For Animals School of Animal Chiropractic, Wellsville, Kansas, in 2011.
Certified by the International Veterinary Chiropractic Association, Hildesheim, Germany, 2011.
27 Years in Chiropractic Practice
Practice includes Equine, Canine, and Feline